Summer Opportunities
Luther Park Camping Opportunities!
Watch for updates for the 2019 Camping Season!!
---
Two Year Fundraising for 2019 Summer Trip to Jamaica!
An annual highlight of the year for our incredible youth and a turning point for many in their walk with Christ. The kids spend a good portion of 2017 & 2018 fundraising for this important week long adventure. Youth as young as 2017-18 seventh graders and as old as 2018 graduates are eligible for this awesome mission adventure! Estimate cost of trip is 1500.00 per person. Please contact Sherry Goodman if you want more information!
---
SUMMER YOUTH VOLLEYBALL!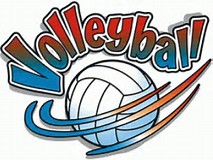 Beginning in June on Wednesday nights ALL 6-12 graders are invited to come and be a part of our Summer Wednesday nights together. We will start each evening off in the youth room with a short discussion, Bible Study or intimate conversation of some sort, and then we will head outside to play some volleyball on our sand court. All of next year's 6graders are encouraged to participate as well as alumni, who are home from college.
Discussion- 6:30-7:00
Volleyball- 7:00-8:15
PLEASE NOTE: No Volleyball LIGHT Nights on July 4 & 25 or August 8. The last night we meet during the summer is August 29.
---