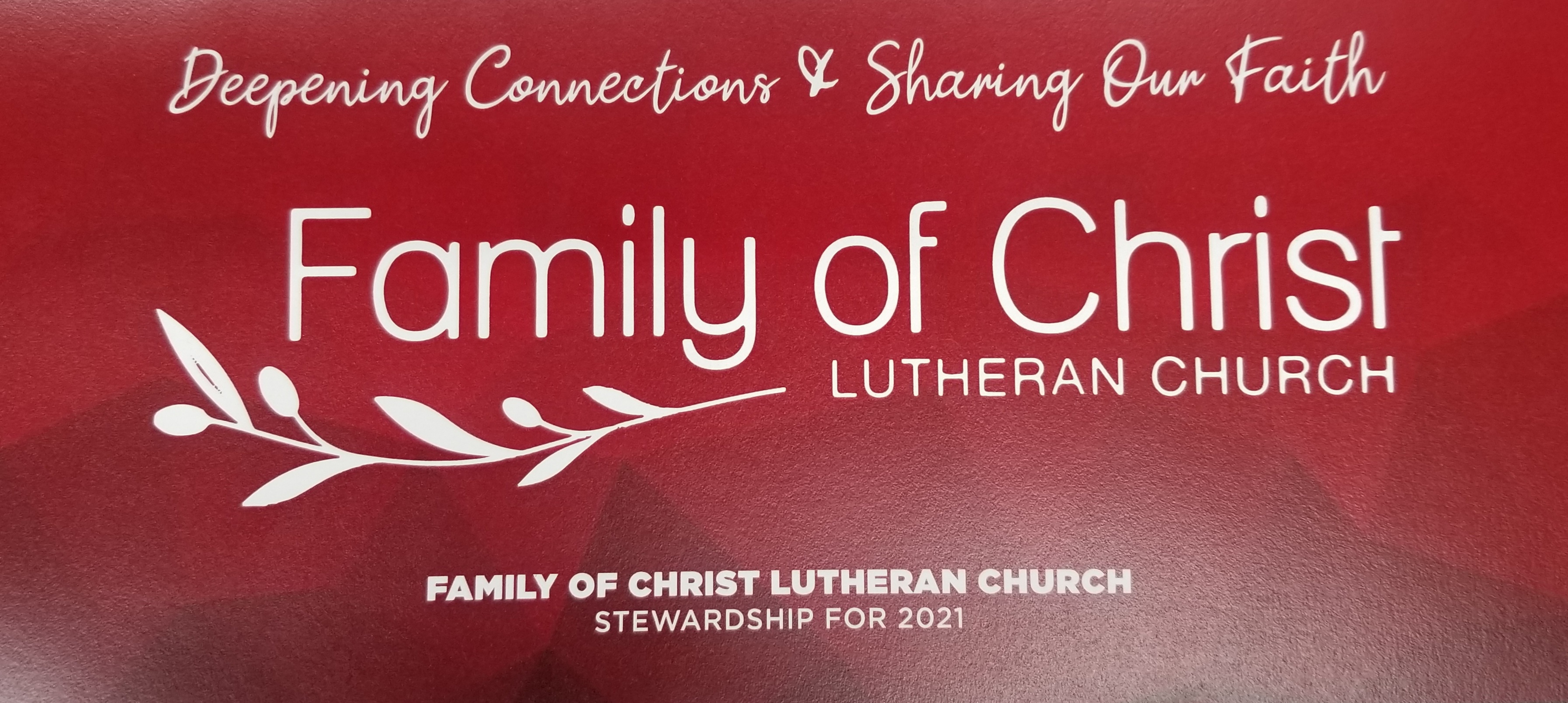 Deepening Connections & Sharing Our Faith
2021 Stewardship
Fortifying Family of Christ's
Excellence in Ministry
Our 2021 stewardship appeal theme "Deepening Connections & Sharing our Faith" reminds us both of who we are and where God is leading us. As we seek to continue to grow in faith in an ever changing world we realize that we as a Family of Christ can make a positive difference in the communities around us.
God works through Family of Christ in powerful and amazing ways. Through your gifts and generosity, we have been able to make an impact in ways that we never planned. This last year, especially in the face of a pandemic and social unrest, we have embraced an ever changing world with God's love. Those highlights include:
Supporting local service partners at our highest level ever. This includes Luther Park Bible Camp, our local food shelf, the Drawer, and Trinity Care Center

Our addition of online service is reaching people all over the United States who haven't been able to worship in their own communities while our outdoor services have helped us gather safely in person

Creative ideas have allowed us to imagine faith formation in a variety of ways including Lent in a Box, Quest in Lakeville, Online Family Church, and Youth Bonfires
God has been good to us in these trying times and through your gifts and generosity we are planning for continued impact in the communities we are part of. In mutual trust and working together, the seeds of God's good news will be planted, watered, and become a harvest of abundance that make a difference in our lives and God's world.
The council has identified four areas for new and expanded ministries in 2021, these include Youth and Family ministries, Community Service, Outreach, and Sustaining Ministry Excellence. Our overall goal is to expand our gifts and offerings by at least $39,000 or about $750 per week.
Please pray for Family of Christ's ministries and about your offering intentions for 2021. Then, plan on dedicating your thanks to God on the 2021 Appeal Card, on Nov. 15th.
Thank you and God bless!